Microsoft Team, a platform for business, has been around for a long time. So what is Microsoft Teams? What can be done? Who can use it?
Microsoft Teams Meeting - Connect and collaborate with anyone from anywhere on Teams.
1. What is Microsoft Teams?
Microsoft Teams is a messaging platform for business groups launched by Microsoft in 2017. Microsoft Teams supports creating meeting rooms or direct messaging, and both audio and video chat, users can also attach file with this background.
The platform integrates with the company's Office 365 rental suite, which includes the Microsoft Office suite and Skype, and additional features that can be integrated with non-Microsoft products.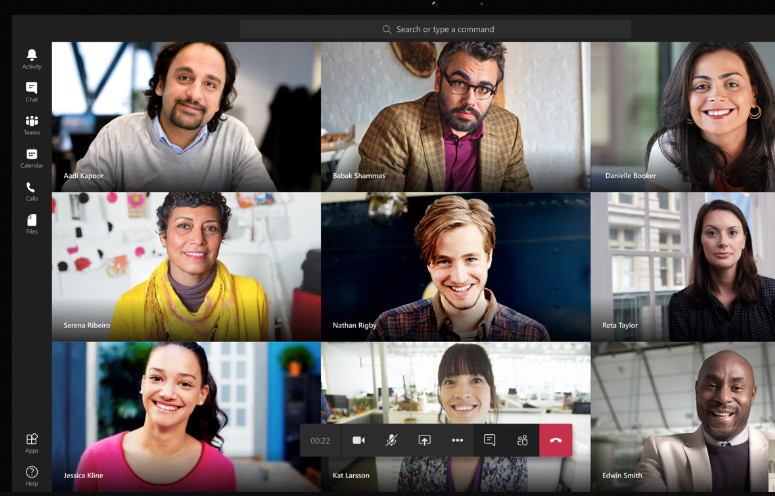 2. Features of Microsoft Teams
- Organize meetings anywhere
Host audio, video, and webinars with anyone. In addition, with the support of Microsoft Teams, users get other features for scheduling, meeting notes, screen sharing, meeting recording and instant messaging.
Users can schedule Teams meetings with anyone with a valid consumer or business email address. They simply click on the link emailed to join the meeting in a web browser
- Organize large meetings, live events
Microsoft Teams also enables large meetings, webinars, company-wide events, and presentations with up to 10,000 attendees with a consistent experience across platforms.
- Support users to easily capture meeting information
Users can record, video and record meeting activity by screen sharing or create meeting notes right on Teams. In addition, you can also record meetings with the feature supported on the Teams platform.
These notes are also easily accessible, making it easier for new meeting participants to capture information from past meetings.
- Share content and collaborate easily
One of the advantages of Microsoft Teams is that you can share your content and collaborate easily throughout the meeting through seamless integration with Office 365.
3. Pricing
Link: https://www.microsoft.com/en-us/microsoft-teams/compare-microsoft-teams-options
Pricing - Microsoft Teams Meeting
Homepage: https://www.microsoft.com/en-us/microsoft-teams/log-in